The Great Hamster Massacre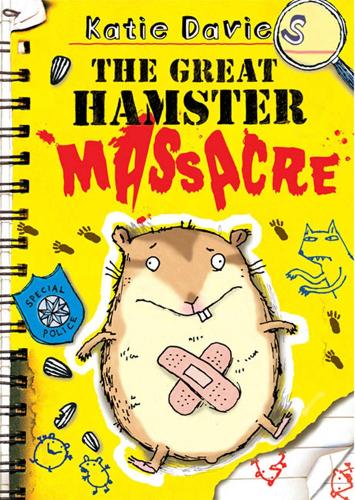 Goodreads says:
This is a story about me, and Tom, and our investigation into the Hamster Massacre. I'm supposed to be writing my What-I-Did-In-The-Summre-Holidays story for school, but I'm going to write this story first...

Anna and het brother, Tom, have always wanted a pet. After their latest pestering campaign Mum finally gives in and lets them choose a pair of hamsters from the local pet shop. But their happiness soon turns to horror when they discover the hamsters mysteriously slaughtered in their cage. Anna and Tom begin an investigation into the hamster homicides. Can they solve the case of the Great Hamster Massacre?
Waterstones says:
Winner of the Waterstones Children's Book Prize 2010

A very natural and honest version of life's events from the perspective of a young girl - from her suspicions about her neighbours, to her rocky friendship with the girl next door; from the sudden death of her beloved granny to her relentless quest for a pet hamster, only to then find it mysteriously slaughtered - which kickstarts a local investigation of 'suspects'.
---
---
About Katie Davies
...
[Read more about Katie Davies]
---
Search for another book
---