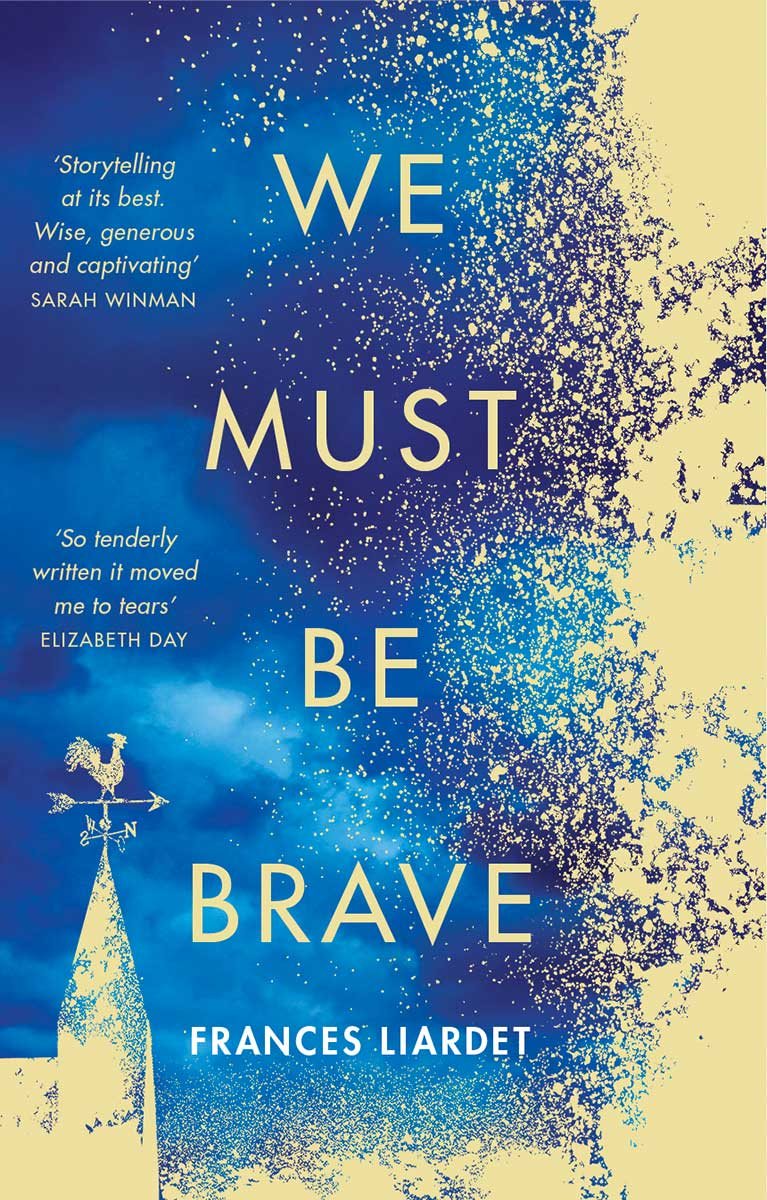 Goodreads says:
December 1940. In the disorderly evacuation of Southampton, England, newly married Ellen Parr finds a small child asleep on the backseat of an empty bus. No one knows who little Pamela is. Ellen professed not to want children with her older husband, and when she takes Pamela into her home and rapidly into her heart, she discovers that this is true: Ellen doesn't want children. She wants only Pamela.Three golden years pass as the Second World War rages on. Then one day Pamela is taken away, screaming. Ellen is no stranger to sorrow, but when she returns to the quiet village life she's long lived, she finds herself asking: In a world changed by war, is it fair to wish for an unchanged heart? In the spirit of We Were the Lucky Ones and The Nightingale, here is a novel about courage and kindness, hardship and friendship, and the astonishing power of love.
Waterstones says:
A woman; a war; a child that changed everything.

She was fast asleep on the back seat of the bus. Curled up, thumb in mouth. Four, maybe five years old.

I turned around. The last few passengers were shuffling away from me down the aisle to the doors. 'Whose is this child?' I called.

Nobody looked back.

Spanning the sweep of the twentieth century, We Must Be Brave is a luminous and profoundly moving novel about the people we rescue and the ways in which they rescue us back.

December, 1940. As German bombs fall on Southampton, the city's residents flee to the surrounding villages. In Upton village, amid the chaos, newly-married Ellen Parr finds a girl sleeping, unclaimed at the back of an empty bus. Little Pamela, it seems, is entirely alone.





Ellen has always believed she does not want children, but when she takes Pamela into her home the child cracks open the past Ellen thought she had escaped and the future she and her husband Selwyn had dreamed for themselves. As the war rages on, love grows where it was least expected, surprising them all. But with the end of the fighting comes the realization that Pamela was never theirs to keep...

A story of courage and kindness, hardship and friendship, We Must be Brave explores the fierce love we feel for our children and the astonishing power of that love to endure.

This is a standard edition, a signed edition is available here.
---
---
About Frances Liardet
Frances Liardet is a child of the children of the Second World War. She has an MA in Creative Writing from the University of East Anglia and studied Arabic at Oxford before travelling to Cairo to work as a translator. She currently lives in Somerset with her husband and daughter, and runs a summer writing session called Bootcamp. Her first novel, The Game, won a Betty Trask award. We Must Be Brave is her second novel....
[Read more about Frances Liardet]
---
Search for another book
---