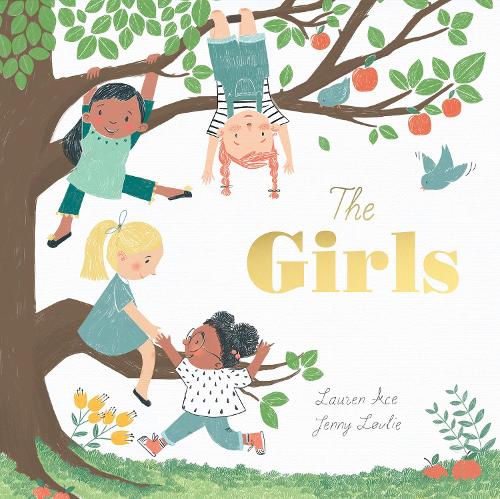 Goodreads says:
Four little girls meet under an apple tree and form a bond that grows as they share secrets, dreams, worries and schemes. This beautifully illustrated tale charts the girls' lives through ups and downs and laughter and tears. Find out how their friendship flourishes as the years pass by and the girls become women.
Waterstones says:
Waterstones Fiction Book of the Month for May (2017)

As soon as I'd caught sight of the girls cutting their way through the park, my attention stayed pinned on them. The black-haired girl with her attendants, their laughter a rebuke to my aloneness. I was waiting for something without knowing what.

If you're lost, they'll find you...

Evie Boyd is fourteen and desperate to be noticed. It's 1969 and everywhere the heat of a Californian summer beats down and restless, empty days stretch ahead.

Until she sees them. The girls. Hair long and uncombed, jewelry catching the sun. A scattering of young women who are everything she is not, each utterly sure and at one with everything seemingly beyond Evie's reach. And at their centre, Suzanne, black-haired and beautiful.

Willingly, she begins to drop into their tranquilised circle, oblivious of the danger that sits so cruelly at its centre. If not for Suzanne, she might not have gone. But, intoxicated by her and the life she promises, Evie follows the girls back to the decaying ranch where they live.

Was there a warning? A sign of what was coming? Or did Evie know already that there was no way back?

Already a worldwide Bestseller, Emma Cline's The Girls, is probably one of the most unsettling and quietly disturbing debuts of its kind.
---
---
About Lauren Ace
...
[Read more about Lauren Ace]
---
Search for another book
---